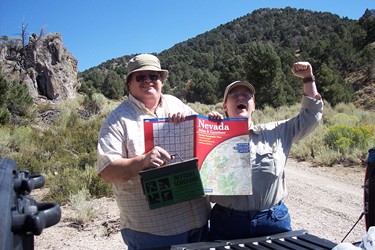 Greetings ~
Welcome to my little corner of cyberspace.
This site has undergone some major transformations. From humble beginnings as a Phantom of the Opera fan site to my own personal mishmash of stuff, I'd like to think that it has all been for the better.
Now, it's gone through another overhaul. I got a new computer running XP instead of ME and so just got around to updating my software.
So, you might say, I'm BACK!!
Above you'll find the link to Historical Markers, Nevada Rock Art, and Geocaching. Those pretty much sum things up.
Enjoy and welcome!