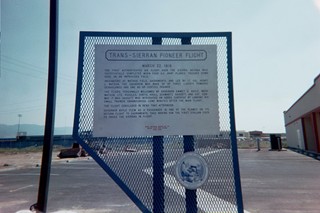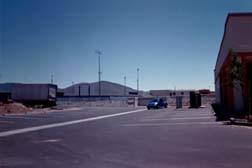 The first authenticated air flight over the Sierra Nevada was successfully completed when four U.S. Army planes touched down here on an improvised field.
Originating at Mather Field, Sacramento, and led by Lt. Col. Henry L. Watson, the squadron was made up of three Liberty-powered DeHavilands and one 90-horsepower Curtiss trainer.
The fliers, personally welcomed by Governor Emmet D. Boyle, were Watson, Lts. Ruggles, Curtis, Krull, Schwartz, Haggett, and Sgt. Conway. It was Haggett who introduced an added surprise by landing his small trainer, unannounced, some minutes after the main flight.
The flight concluded in Reno that afternoon. Governor Boyle flew as a passenger in one of the planes on its return flight to Sacramento, thus making him the first civilian to cross the Sierras in flight.