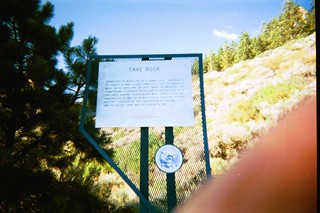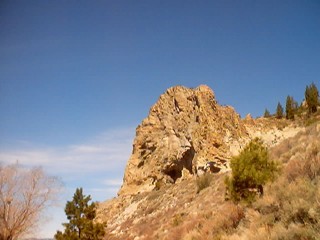 This is what the site says --
(Interpretive text is currently undergoing revisions)
This is what used to be there.
Romanticized in Indian lore as a sacred place, Cave Rock is the subject of many legends. Named for a cave, a remenant of which can be seen some 200 feet above the waterline, this formation was a landmark on the Lake Bigler Toll Road in the early days. Quarried granite blocks which supported the toll road can still be seen on the west face of Cave Rock, as can the remains of the old wooden trestle. The rock was first tunneled for the construction of a highway in 1931 and the second tunnel was put through in 1958.