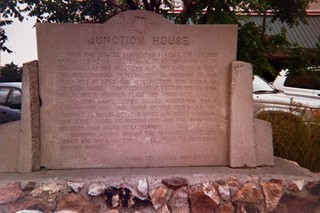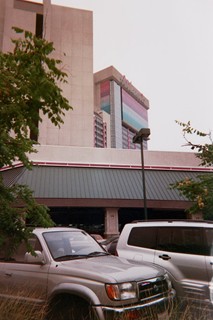 Here was located one of the busiest crossroads of pioneer Nevada, converging point for many major toll roads of the area. The earliest emigrants from the east crossed through Truckee Meadows at this point and by 1853 the intersection was known as Junction House, first permanent settlement in this valley and a stopping place for thousands.
Junction House, later called Andersons, was a station for such toll roads of the 1860's as the turnpike to Washoe City, the Myron Lake road to Oregon, the Geiger roads to Virginia City and the important Henness Pass route to California.
Governor Sparks bought the property in the late 1890's and more recently it belonged to cattleman William Moffat.