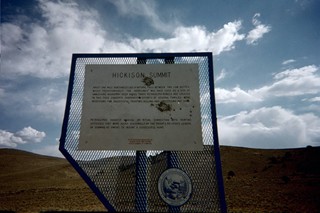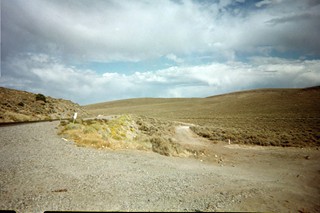 About one mile northwest lies a natural pass between two low buttes which, prehistorically, the aborigines may have used as a site of ambushing migratory deer herds. Three petroglyph panels are located in this pass. Concerted, cooperative efforts of several families were necessary for successful trapping, killing and processing the deer.
Petroglyphs suggest magical or ritual connections with hunting activities. They were added seasonally by the group's religious leader, or shaman, as omens to insure a successful hunt.
Notes on this marker:
If you continue over the hill, there's a big sign that points you toward the petroglyph area. It is developed, with a walking self-tour available. Enjoy!